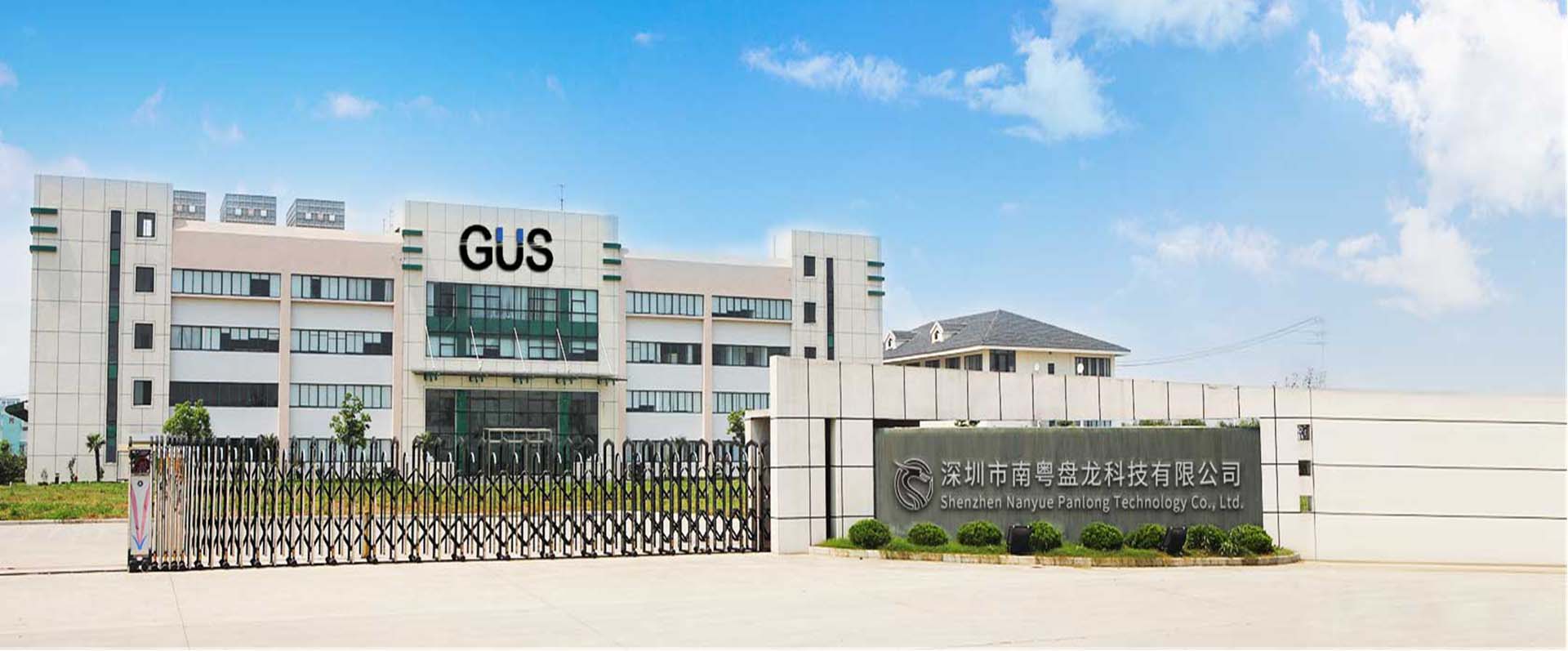 Company Profile:
GUS was established in 2013 and is located in Shenzhen, China. It is a professional SMT equipment manufacturer. The company mainly provides SMT production line solutions and SMT equipment customization services. We have professional R&D; production; sales; after-sales teams. A strong hardware R&D team, software development team, and overall design team for electronic circuits and mechanical appearance lead the industry to ensure that our products are always in the leading position in the industry. The professional customer service team can provide customers with a full range of 24-hour technical consultation and after-sales service, so that customers have no worries. We are also a partner of JUKI and Hanwha / Samsung. We can provide the best SMT technical service and accessory support for JUKI, Hanwha/Samsung, Yamaha and Panasonic brands.
Company philosophy: With the rapid development of surface mount technology and the continuous improvement of automation level, more and more customers need it. The company conforms to market demand, develops and produces more high-quality, cost-effective products for customers, pursues first-class quality, provides first-class services, manufactures first-class products, and builds first-class enterprises!
Look at the world in a different light, and you'll find something different

Communicate without pressure
Communication is a process of face-to-face mutual learning. The three-person team must have my teacher. Communication with an open mind will make the work smoother and more effective.

Steady development
Constant machine quality is not what we want, and in machines that people look to be reliable, we will always find a way to improve.

Verification is greater than theory
Don't hang some unknown content on your mouth, the high quality that can be finally come out is the most convincing.

More willing to share
As a senior technology advocate of SMT, how to better transfer experience to production and value, so that more enterprises can gain experience through sharing.

Professional team
In-depth understanding of needs, optimize communication process, reduce communication time, improve communication efficiency; Carefully study the requirements for scheme configuration.

Focus on effective communication
The secret of GUS's success is that we listen to our customers, pay attention to what they want and what they care about.

What is interaction
Keep communication between GUS engineers and customer engineers. Train more SMT experts to achieve technical exchanges and improve experience.

Interesting data
More customer cases give us a better endorsement, let customers see our attitude, choose to walk with us.
Partner | Thanks to the above customers for their strong support, the rankings are in no particular order